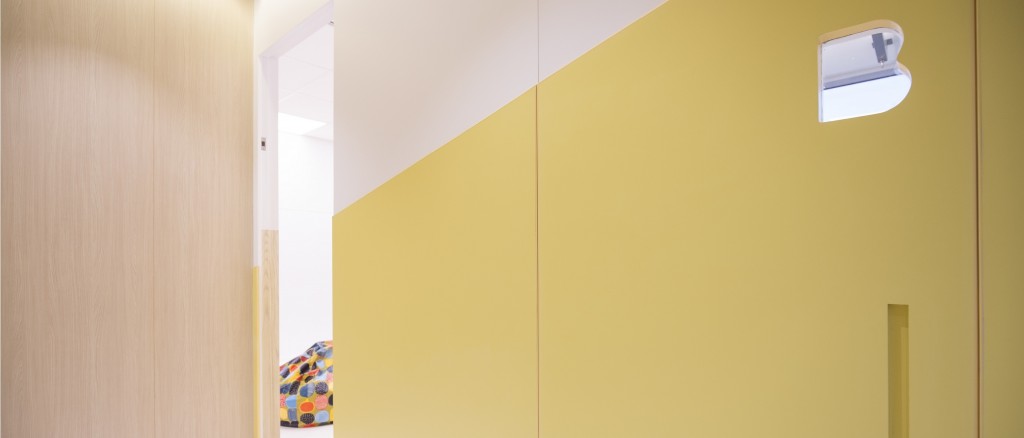 Our dedicated team of experts:
is led by a registered speech-language pathologist who has years of experience in both North America and Hong Kong
is certified from top-tier universities
is qualified in each of their respective fields (e.g. Master of Science in Speech-Language Pathology, Master of Music Therapy, Master in Special Education)
has in-depth knowledge of how children of age 0 to 18 learn and develop
possesses specialized clinical skills to assess, diagnose and provide therapy
works closely with families to customize and formulate a strategic and goal-driven approach
Zoe Lee
M.Sc., S-LP(C)
Founder & Clinical Director
Speech-Language Pathologist
Certified Speech-Language Pathologist (Speech-Language & Audiology, Canada)
Registered Speech-Language Pathologist (CSHHPBC, Canada)

Honorary Clinical Supervisor at University of Hong Kong (2014-2016)
Member of Hong Kong Association of Speech Therapists (HKAST)
Member of the Board of Committee for The Hong Kong Association of Speech Therapists (2018-2019, 2019-2020)

Zoe received a Master of Science in Speech-Language Pathology from University of British Columbia, Canada, and has over 9 years of experience providing assessment and therapy to children with complex needs within a multidisciplinary team approach. Fluent in English, Cantonese and Mandarin, Zoe has served children and families with diverse language and cultural backgrounds in Vancouver, Calgary and Hong Kong.
Zoe began her career in Canada, working at numerous public and private healthcare settings such as Alberta Health Services, BC Centre for Ability, Developmental Disabilities Association, Down Syndrome Research Foundation, Vancouver Coastal Health, Vancouver General Hospital (Neurosciences), Pivot Point Family Growth Centre, and Chatham Speech and Language Services. After relocating to Hong Kong in 2014, Zoe provided clinical services at well-known non-profit organizations such as Watchdog Early Education Centre and Rainbow Project Learning Centre.
Zoe has extensive experience working with children with a variety of communication disorders, including apraxia of speech, articulation disorders, attention deficit, auditory processing difficulties, delayed or disordered language development, stuttering, Down Syndrome, autism spectrum disorder, learning disabilities and cleft lip/palate. She has a strong passion and expertise in working with children with autism spectrum disorder and related social and behavioral challenges.
Aside from providing speech and language services for children, Zoe became an Honorary Clinical Supervisor at University of Hong Kong (Division of Speech and Hearing Sciences) from 2014-2016 to provide clinical placement opportunities and supervising students in clinical practicum. She is currently a committee member of the Hong Kong Association of Speech Therapists (https://speechtherapy.org.hk/About-Us.html).
EDUCATION
Master of Science in Speech and Language Pathology, University of British Columbia, Canada
Bachelor of Arts in Speech Sciences and Psychology, University of British Columbia, Canada
CERTIFICATIONS
Trained as The Incredible Years®  Child Group Leader for Small Group Dinosaur Program
Trained in PROMPT approach
Certified provider of TalkTools® by Sara Rosenfeld-Johnson

Level 1: Three-Part Treatment Plan for Oral-Placement Therapy
Level 2: Oral Placement Therapy: Assessment & Program Plan Development

Certified provider of Lidcombe Program: Behavioural treatment for stuttering
Certified provider of Beckman Oral Motor Assessment and Intervention
Certified provider of Beckman Oro-facial Deep Tissue Release
Certified provider of More Than Words® – Hanen Program for Parents of Children with Autism Spectrum Disorder
Certified to implement the Picture Exchange Communication System (PECS)
Qualified examiner of the Hong Kong Cantonese Articulation Test (HKCAT)
Qualified examiner of the Hong Kong Cantonese Oral Language Assessment Scale (HKCOLAS)
Qualified examiner of Cantonese Spoken Word Recognition Test (CanSWORT)
Bonita Yau
MST
Speech Therapist
Registered Speech Therapist of Hong Kong Institute of Speech Therapists (HKIST)
Member of the Board of Committee for The Hong Kong Association of Speech Therapists (2019-2020)
Member of Hong Kong Association of Speech Therapists (HKAST)
EDUCATION
Master of Speech Therapy, Hong Kong Polytechnic University

Bachelor of Arts in Speech Sciences and Psychology, University of British Columbia, Canada
CLINICAL EXPERIENCES
Jockey Club Sarah Roe School,

English Schools Foundation (ESF), Hong Kong

Tuen Mun Early Education and Training Centre, Hong Kong

TWGHs Sin Chu Wan Primary School, Hong Kong                                          

St. Peter's Secondary School, Hong Kong

Hong Kong Polytechnic University Speech Therapy Unit, Hong Kong

Ruttonjee Hospital, Hospital Authority, Hong Kong

Guangdong Provincial Rehabilitation Hospital, Guangzhou, China
PROFESSIONAL DEVELOPMENT
Qualified examiner of the Hong Kong Cantonese Articulation Test (HKCAT)

Qualified examiner of the Hong Kong Cantonese Oral Language Assessment Scale (HKCOLAS)

Trained in PROMPT approach
Certified provider of TalkTools® by Sara Rosenfeld-Johnson

Level 1: Three-Part Treatment Plan for Oral-Placement Therapy

Certified to implement the Picture Exchange Communication System (PECS)
Certified provider of It Takes Two To Talk® – Hanen Program for Parents of Children with Language Delays
Certified provider of Lego® Based Therapy

Qualified examiner of the Hong Kong Test of Preschool Oral Language (Cantonese) (TOPOL)
OTHER EXPERIENCES
Volunteer, Terra Nova Speech and Language Services, B.C., Canada

Volunteer, New Step Consultation Services Ltd., B.C, Canada
Steve Chan
M.Sc.(OT), B.Sc.(Kin)
Occupational Therapist
Registered Occupational Therapist (Part I) in the Occupational Therapists Board (HK)
Registrant of the Hong Kong Occupational Therapy Association
EDUCATION
Master of Science in Occupational Therapy, The University of Western Ontario, Canada

Honours in Bachelor of Kinesiology, McMaster University, Canada
WORK EXPERIENCES
Rainbow Project Learning Centre, Hong Kong

Links Child Development Centre, Hong Kong

Quality Therapy and Education Centre, Hong Kong                                          
CLINICAL EXPERIENCES
The Child and Parent Resource Institute (CPRI), Ontario, Canada

Woodstock General Hospital, Ontario, Canada
St. Joseph Health Care, Hand and Upper Limb Clinic, Ontario, Canada
London Health Science Centre, South Street Hospital, Ontario, Canada
Grand River Hospital, Ontario, Canada
PROFESSIONAL DEVELOPMENT
Completed the Canadian Association of Occupational Therapists (CAOT) Certification Examination
Certified in Sensory Integration and Therapeutic Listening in Vital Links
HKOTA Certified Therapist for Copying Speed Test for Hong Kong Secondary Students
Certified in CPR (level HCP) in Canadian Red Cross
Fit Test Certificate (3M Occupational Health and Environmental Safety)
OTHER EXPERIENCES
Volunteer, MacWheeler Spinal Cord Injury Rehabilitation Program, Ontario, Canada
Volunteer, MacSenior Exercise and Wellness Program & MacTurtle Cardiac Rehabilitation Program, Ontario, Canada
Ame Chan
MScESLPLD
Speech Therapist

Member of Hong Kong Association of Speech Therapists
EDUCATION
MSc(Educational Speech-Language Pathology and Learning Disabilities), The Education University of Hong Kong
MSocSc(Marriage and Family Therapy), The University of Hong Kong
PGDE (Special Education),The University of Hong Kong
BSocSc (Psychology), The University of Hong Kong
WORK EXPERIENCES
Autism Partnership/ Autism Partnership School, Hong Kong
Watchdog Early Education Center
Yan Chai Hospital Preschool Support Services Team
CLINICAL EXPERIENCES
Speech Therapy Clinic, The Education University of Hong Kong
Audiology Clinic , The Education University of Hong Kong
Ruttonjee Hospital, Hospital Authority
The Parents' Association of Pre-school Handicapped Children
Asbury Methodist Kindergarten
Haven of Hope Sunnyside Enabling Centre
Po Yan Oblate Primary School
The Evangelical Lutheran Church Social Service (Ma On Shan Day Care Centre)
The Evangelical Lutheran Church Social Service, Shatin Caring Home
South Kwai Chung Service Centre
PROFESSIONAL DEVELOPMENT
Hilary Yap
M.Sc., B.Sc.
Speech-Language Therapist
Certified Member of Royal College of Speech and Language Therapists (RCSLT, UK)
Registered Member of Health and Care Professions Council (HCPC, UK)
Member of Hong Kong Association of Speech Therapists (HKAST)
EDUCATION
Master of Science (Distinction) in Speech and Cleft, University of Sheffield, UK
Bachelor of Science (Honours) in Speech Sciences, University College London, UK
WORK EXPERIENCES
London North West Healthcare NHS Trust, UK
East London NHS Foundation Trust, UK
Watchdog Early Education Centre
Rainbow Project Learning Centre
PROFESSIONAL DEVELOPMENT
Certified provider of Hanen It Takes Two to Talk
Certified to implement Picture Exchange Communication System (PECS)
Trained in PROMPT approach
Certified provider of Solution Focused Brief Therapy with Children and Young People who Stammer
Certified provider of Michael Palin Centre Parent Child Interaction Therapy for Children Under Seven who Stammer
Certified provider of Lidcombe Program of Early Stuttering Intervention
Trained in Assessment and Management of Selective Mutism in Children
Certified provider of Sara Rosenfeld-Johnson Talktools Level 1 Oral Placement Therapy
Qualified examiner of the Hong Kong Cantonese Articulation Test (HKCAT)
Qualified examiner of the Hong Kong Cantonese Oral Language Assessment Scale (HKCOLAS)
OTHER EXPERIENCES
Volunteer, Beijing SmileAngel Hospital, Beijing China
Volunteer, Benji's Centre, HK
Oral Presentation at Hong Kong Speech and Hearing Symposium 2014
Guinevere Sophia Chak 
M.Soc.Sc (EP), M.Counselling, PGDE (ECE), B.A. (Psych)
Registered Educational Psychologist

Registered Educational Psychologist (Hong Kong Psychological Society)
Registered Counselor (Australian Counselling Association)
EDUCATION
Master of Social Sciences (Educational Psychology), The University of Hong Kong

Master in Counselling, Monash University, Australia
PGDE (Early Childhood Education), Chinese University of Hong Kong
B.A. (Psychology), University of Waterloo, Canada
Rachel Tang
PGDip(SLT), B.Sc.
Speech-Language Therapist
Certified Member of Royal College of Speech and Language Therapists (RCSLT, UK)
Registered Member of Health and Care Professions Council (HCPC, UK)
EDUCATION
Post-Graduate Diploma in Speech and Language Therapy, Canterbury Christ Church University, UK
Bachelor of Science in English and Psychology, Hertfordshire University, UK
WORK EXPERIENCES
Meath School, UK
Early Years Team and Mainstream Schools Team, South West Surrey NHS (Virgin Care), UK
Special School Team and Mainstream School Team, Surrey County Council – North West, UK
PROFESSIONAL DEVELOPMENT
Certified to implement Picture Exchange Communication System (PECS)
Trained to implement Social Stories and Comic Strip Conversations
Certified in Sign Supported English Foundation 1
Trained to implement Colourful Semantics Approach
Certified provider of Lego Based Therapy
Charlene Wong
MST
Speech Therapist

EDUCATION
Master of Speech Therapy, Hong Kong Polytechnic University, Hong Kong
Bachelor of Health Sciences, University of Western Ontario, Canada
CLINICAL EXPERIENCES
Society for the Welfare of the Autistic Persons, Hong Kong
The Salvation Army, Hong Kong
The Hong Federation of Youth Groups Kk Cheng Kindergarten, Hong Kong
TWGHs Nickon Kindergarten, Hong Kong
Speech Therapy Unit, Hong Kong Polytechnic University, Hong Kong
Queen Mary Hospital, Hong Kong
James Settlement Kin Chi Dementia Care Support Service Centre, Hong Kong
China Disabled Persons' Federation
Hong Kong Jockey Club Shenzhen Society at Rehabilitation Yee Hong Heights
PROFESSIONAL DEVELOPMENT
Certified provider of Lego® Based Therapy
OTHER EXPERIENCES
Intern, The Nesbitt Center, Hong Kong
Volunteer, ATN Access for Person with Disabilities Inc, Ontario, Canada
Twinkle Yeung
MSLP
Speech Therapist
Certified Practising Speech Pathologist of Speech Pathology Australia
Member of Hong Kong Association of Speech Therapists
EDUCATION
Master of Speech and Language Pathology, The University of Sydney, Australia
Bachelor of Arts in Psychology and Media & Communication, The University of Melbourne, Australia
CLINICAL EXPERIENCES
Vincent's Hospital, Sydney, Australia
Macarthur Children's Developmental Clinic (Starkids), Sydney, Australia
Westmead Rehabilitation Hospital, Sydney, Australia
Lourdes Hospital and Community Health Service, Dubbo, Australia
Croydon Park Public School, Sydney, Australia
Sylvania Heights Public School, Sydney, Australia
Communication Disorders Treatment and Research Clinic, Sydney, Australia
PROFESSIONAL DEVELOPMENT
Certified provider of Lego® Based Therapy
OTHER EXPERIENCES
Volunteer, Brighten Development and Therapy Centre, Hong Kong
Volunteer, The Jadis Blurton Family Development Center, Hong Kong
Volunteer, Jockey Club Centre for Positive Ageing, Hong Kong
Volunteer, Helping Hand Lok Fu Care Home, Hong Kong
English Language and IELTs instructor, private, Lidcombe, Sydney